looking for a gift that everyone will enjoy?!
Send 10 - 1000 gifts in a couple clicks
Worldwide delivery included
Gifts to suit any occasion
start gifting
how it works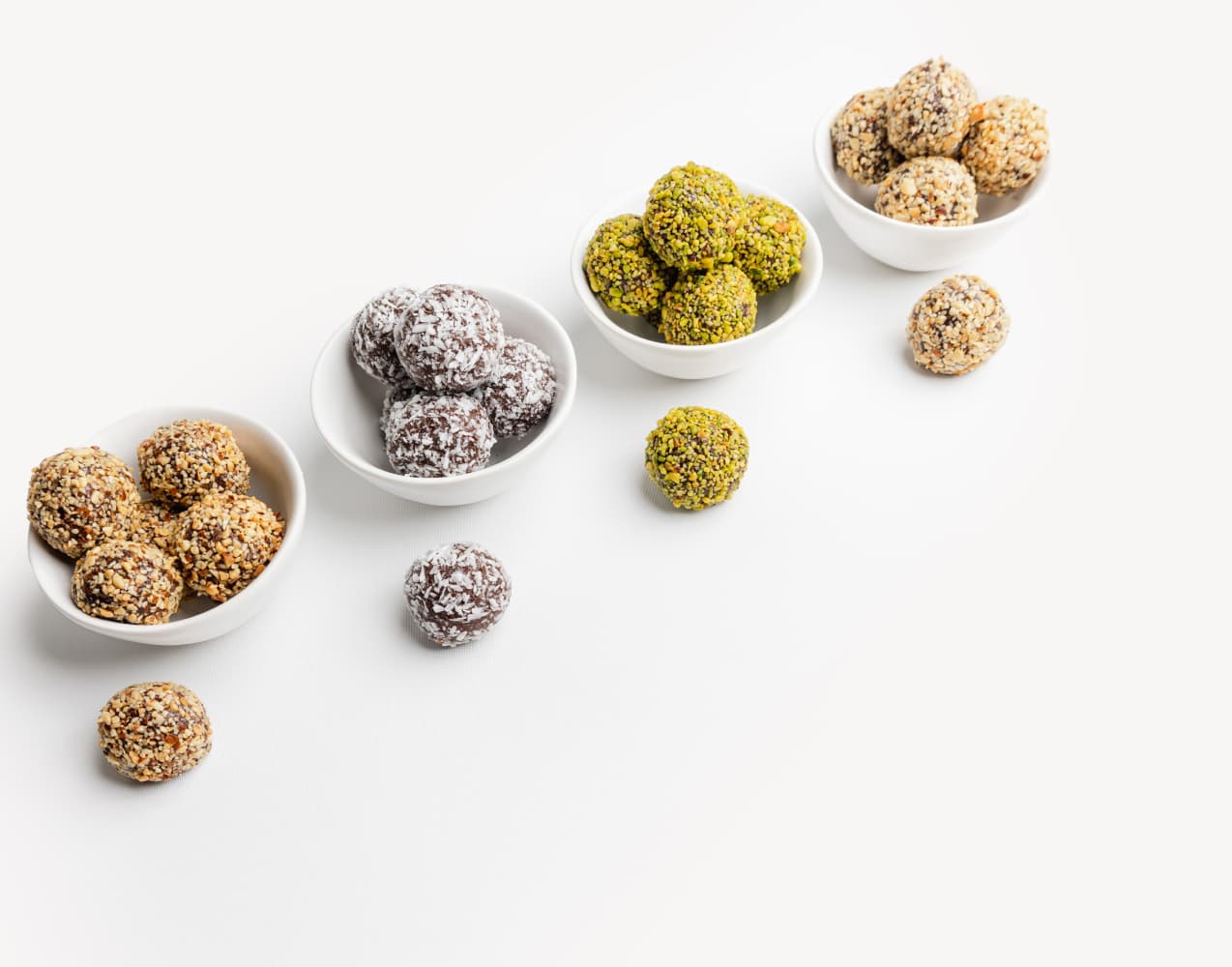 Select a gift
whether you are looking to treat your colleagues, staff, clients, or friends – these gift boxes will do the trick. You choose the box size, and send us your gifting list.
small box: candle with striker + bites assorted gift box
large box: candle with matches + bites assorted box + nut butter four pack
start gifting
Personalize your gift
add a message to personalize the gifts for any event, and make the experience even more special.
start gifting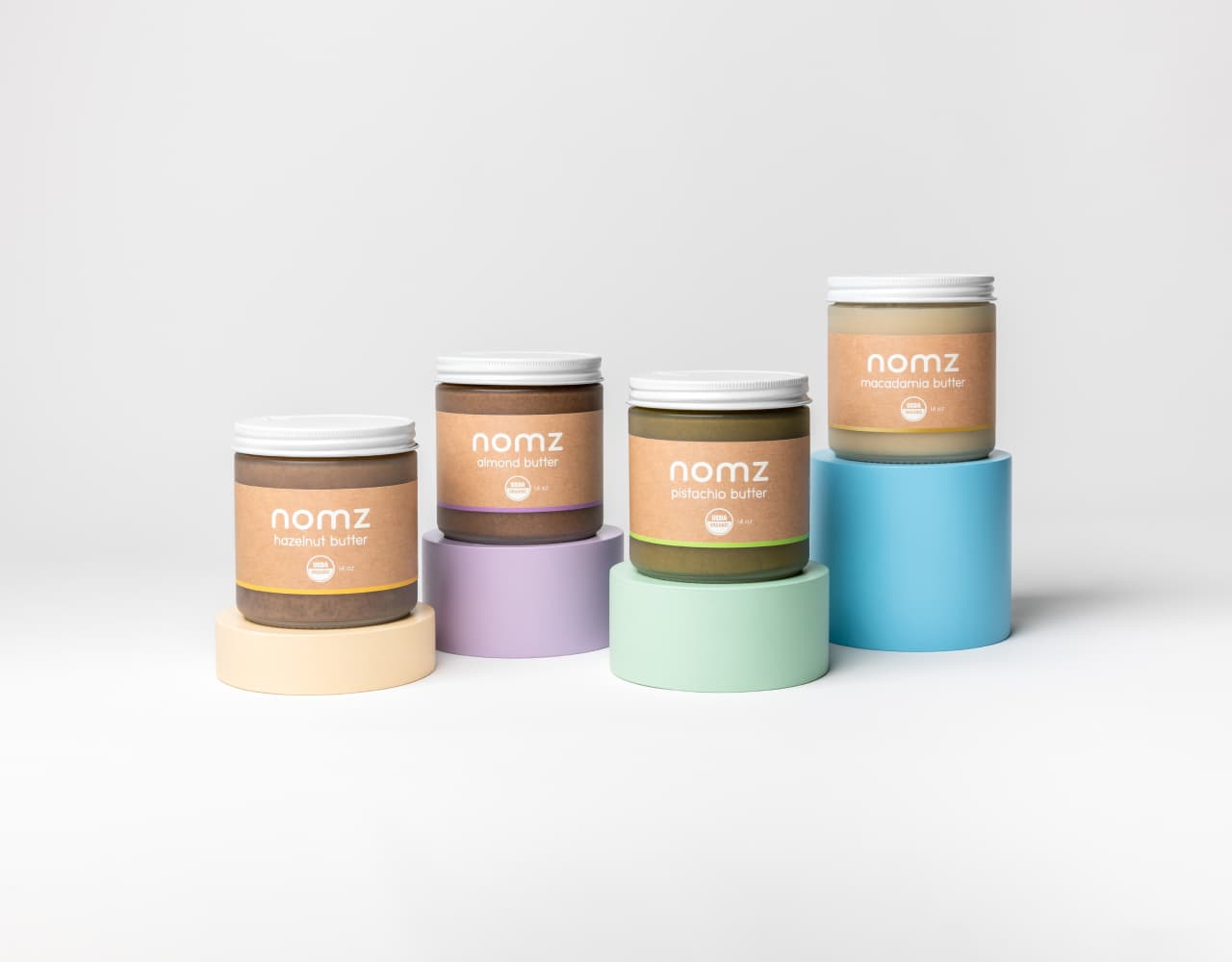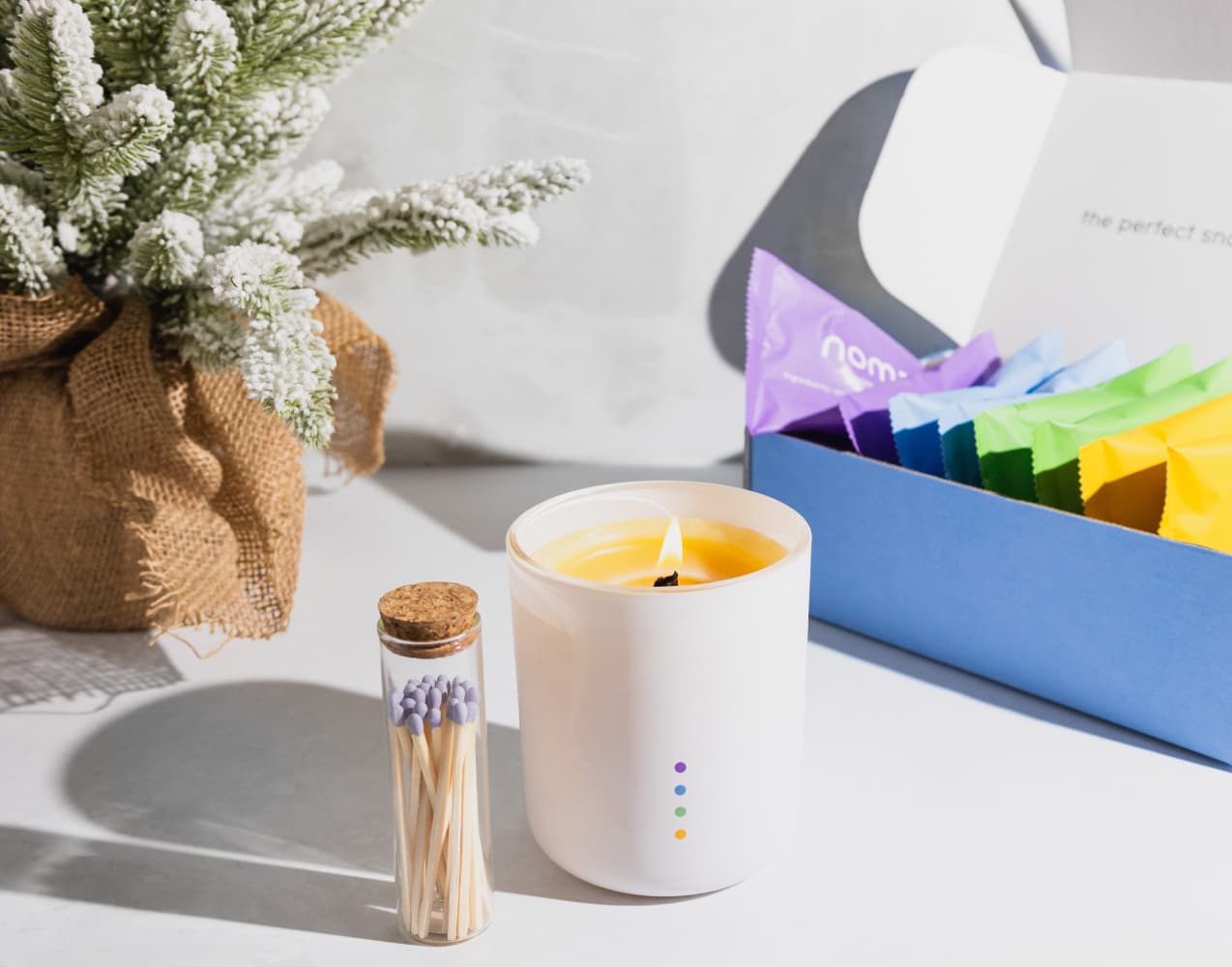 … And relax
we'll take care of the rest! always on time, and perfect for every occasion.
start gifting
what our fans say
The perfect candle!
"The perfect candle I love everything about this quality candle. I followed the website's suggestion and am keeping the candle lit during the day in my wfh space. It's so calming. I'm ordering a second candle for myself and a few candles and match sets for my (grown) kids' stockings."
Great gift idea! Great product!
"I have ordered various times and really enjoy all of the Nomz products. The hazelnut butter is my favourite as are the energy bites in every flavour. I was so please when I received the assorted box. The box itself is beautiful and with the assortment of Nomz inside, it makes the perfect gift. I know I would love it!!"
10000000 out of 10
"Nailed it. First every flavor is DELICIOUS. perfect size, high quality ingredients— no bs sweeteners, packaging GORGEOUS .. I have one or two in my bag at all times. Buy for yourself … but they also make amazing gift!!!!!"