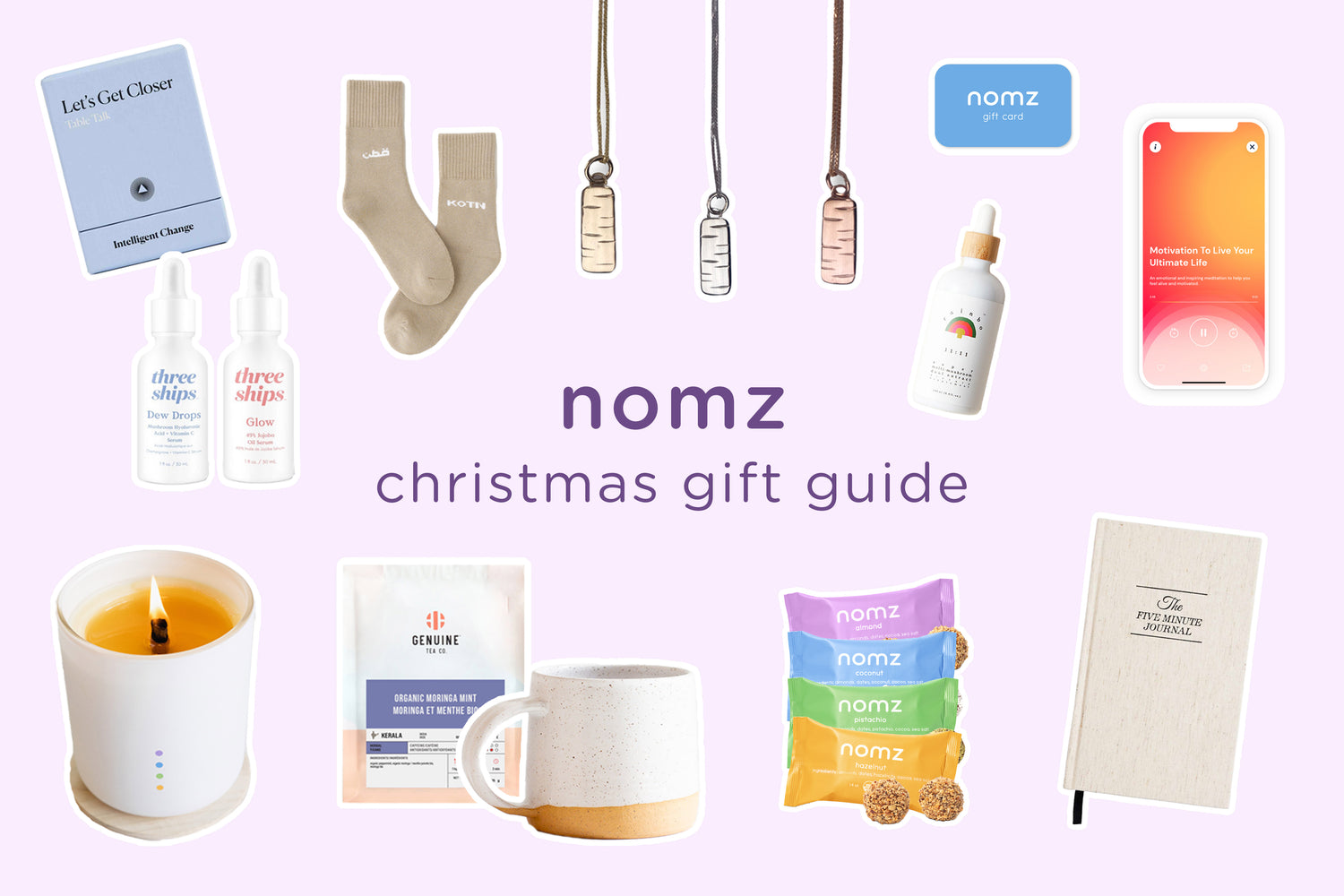 key points
Gift giving promotes social connections and strengthens relationships
Conscious gift giving mean focusing on getting meaningful and intentional gifts
Feel-Good Benefits Of Gifting
Did you know that giving and helping others is good for your health? That warm fuzzy feeling you get when giving a gift has been shown to activate the reward centre of your brain, which releases endorphins. Endorphins reduce stress and increase overall feelings of well-being!
Beyond personal health benefits, giving promotes social connection and strengthens relationships. Best of all, giving is "contagious," – meaning that when you give a gift or help someone, the recipient will likely be inspired by your generosity and pay it forward.
Conscious Gifting
Conscious gifting could be thought of as the gifting of slow living and minimalism. It involves focusing on meaningful and intentional gifts that support a good cause, do not harm the environment, and will serve a purpose in someone's life. Rather than feeling pressure to purchase all the new electronics, gadgets, and "amazon must haves" this year – try this approach for a more relaxed and fulfilling holiday season:
Support small businesses 
Choose sustainable gifts – i.e. made from high-quality materials, renewable resources, or made by a company that is reducing their environmental footprint
Support businesses that give back - when you can, opt to support businesses that are giving back to the community and making a positive impact!
Make a donation - skip material gifts entirely and make a donation to a good cause on the recipient's behalf
nomzilicious christmas gift guide
To help inspire your conscious gifting this year, we've put together a gift guide with some of our all-time favourite gift ideas. We hope that this inspires you – be sure to bookmark this post to refer back to later!
Candles make a great gift – but anyone who has fragrance sensitivities or is simply trying to limit exposure to toxins may not enjoy a traditional candle. Our 100% pure beeswax candle is a great alternative. Calm & cozy, without the chemicals – our candle creates a beautiful ambience with the warm, luminous glow and gentle aroma of honey. Best of all, beeswax is the is the most natural and environmentally friendly of all candle waxes. 


gift with purchase: for a limited time, get a free set of our lilac wooden matches with your beeswax candle purchase - shop now!
pottery mug
Looking for a one-of-a-kind gift? A pottery mug is a thoughtful and useful gift that just about anyone will enjoy – coffee and tea lovers alike! Check out these beautiful pottery mugs from Cold Hand Ceramics, Wildflower Colour and Clay, and this ceramic travel cup from Green Boheme.
genuine tea
We've said it before, and we'll say it again – Genuine Tea is an all time favourite and go-to! This organic tea packs a punch of delicious flavour and aroma. You can't go wrong with any flavour - from moringa mint to elderberry hibiscus and cream of earl grey. Best of all - their tea bags are biodegradable and plant-based. 
the 5 minute journal
Inspire your friends and family to start a gratitude practice with the 5 minute journal – it's popular for a reason. This elegant journal is the simplest way to add more positivity and happiness into your day! Backed by science, this journal encourages you to reflect on little moments of gratitude everyday. 
superhuman subscription
Mimi Bouchard's meditation app Superhuman will truly help you to live your best life, now. This app makes it so easy to meditate, even for beginngers! The chillin' meditations are ideal for resetting during your workday, and the walking meditations are amazing for re-setting your mind while taking a hike in nature. A month or year subscription to Superhuman would be a great gift for anyone looking to add more calm, balance, and peace into their day. 
three ships natural skincare
Natural skincare is a go-to gift – ideal for your besties and skin-thusiast friends!  From the Refresh Papaya + Salicylic Acid Cleanser to the Calm Lavender Hydrosol Toner or the Dew Drops Mushroom Hyaluronic Acid + Vitamin C Serum - rumour has it that you can't go wrong with any three ships products! 
sapling & flint jewellery
Twin sisters and proud Mohawk mothers, Teyotsihstokwáthe Dakota Brant and Yonenyà:kenht Jesse Brant co-founded Sapling & Flint, a jewellery manufacturing company specializing in conversation pieces that share the story of Turtle Island and share insight to Haudenosaunee culture and history. Starting in 2017 – Sapling & Flint design, make, and sell in their home community of Six Nations of the Grand River territory. Through their work, they seek to create jobs for community creatives in their home village of Ohswé:ken, raise the profile of Indigenous art, fashion and design, and bring authentic Indigenous designed and made products nationwide. Shop Sapling & Flint jewellery here! 
kotn socks
An upgrade on a classic – kotn socks are ethically crafted with nature's finest Egyptian cotton and are oh-so comfy! Best of all, kotn donates a portion of every order to fund and build primary schools in the Nile Delta and Faiyum, Egypt.
games
 From scrabble, to catchphrase, chess, or even a fun conversation starting card deck such as this, or this let's get closer deck – games are one of the best gifts of all because it's something to enjoy together! 
organize an outdoor activity with family and friends
When all is said and done, the holidays are all about gathering with friends and family, right!?! Organize a winter hike, outdoor skating, or a day of skiing to get everyone outside for some sun and fresh air! 
rainbo 
Give the gift of super-mushroom multi immunity! This functional mushroom blend works to protect and support your body and mind. We love using rainbo's 11:11 mushroom tincture in our ultimate superfood smoothie recipe! With 11 functional mushrooms, including reishi, lion's maine, chaga, cordyceps, and more - this blend is formulated to support immune health, energy, and resilience. 
donation to a charity
Skip material gifts entirely and make a donation to a good cause on the recipient's behalf. Endaayaan Awejaa is a great non profit to support, started by Strong Earth Woman (spirit name) Natasha Lariviere (English name) from Nipissing First Nation. Endaayaan Awejaa is a non-profit organization started to empower youth with the message that they can go anywhere and do anything their hearts want​,​ and that home is a feeling inside​​ while providing a safe place to learn, heal and grow into the person they dream to be. They offer community outreach programming through arts and culture, reconciliation, education and harm reduction to help with overall wellness which includes emotional, physical, mental and spiritual wellness. Learn more here!
Always on time, and perfect for any occasion - our gift cards have your back if you're running out of time and need a quick, thoughtful gift. This digital gift card will be delivered via email instantly.