Hazelnut Espresso Chocolate Smoothie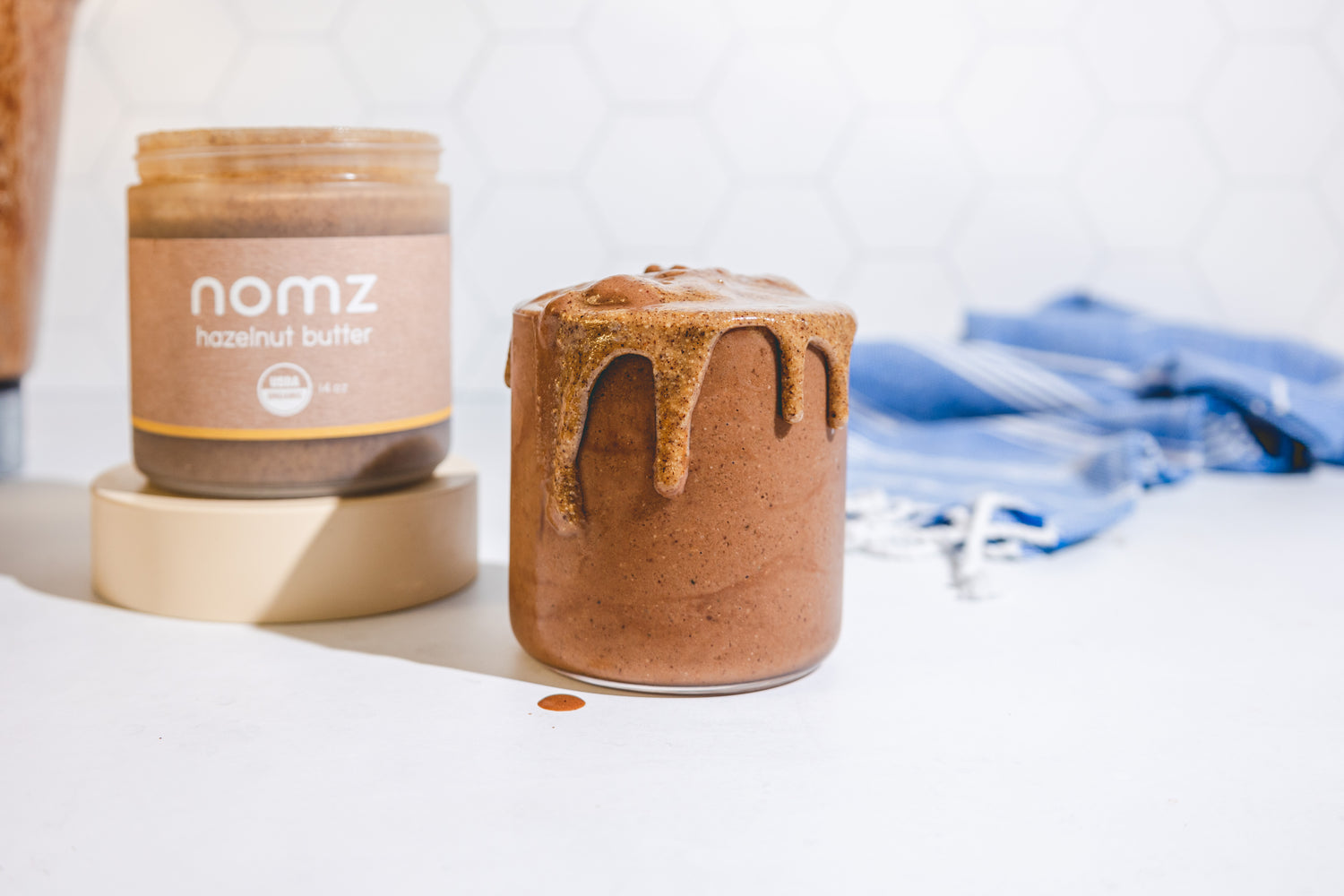 Indulge in a decadent and healthy treat with our Hazelnut Espresso Chocolate Smoothie recipe, featuring our favourite single ingredient - organic hazelnut butter! 
Is there a better pairing than hazelnuts and chocolate? Our hazelnut butter hot chocolate and hazelnut butter brownies are proof that this delicious and nutritious pairing is a winning combination. 
This delicious smoothie recipe was inspired by Mandy's, who made the original version with almond butter (also delish)! We decided to put our own spin on it by using organic hazelnut butter for this version, giving this thick-shake it a rich and nutella-like flavor.
This smoothie recipe features the rich and creamy flavour of organic hazelnut butter, adding a nutty twist to the classic combination of coffee and chocolate. It's the perfect breakfast or midday snack to satisfy your cravings, while also providing a healthy boost of protein from the vegan vanilla protein powder and hemp seeds. The natural sweetness of medjool dates eliminates the need for added sugars, and the espresso shot gives it a nice caffeine kick to help you stay alert and focused throughout the day. Ready to treat yourself to this delicious and nutritious smoothie? Let's dig into the recipe!
To make this Hazelnut Espresso Chocolate Smoothie, all you need are a few simple ingredients including ice cubes, a frozen banana, a soaked medjool date, hazelnut butter, espresso, and hemp seeds. You can also add water to adjust the consistency to your liking, but we preferred a thicker "thickshake" smoothie without any added water. So, let's get blending and enjoy this delicious and healthy smoothie recipe!