10+ Healthy Blood Sugar Balanced Sweet Sacks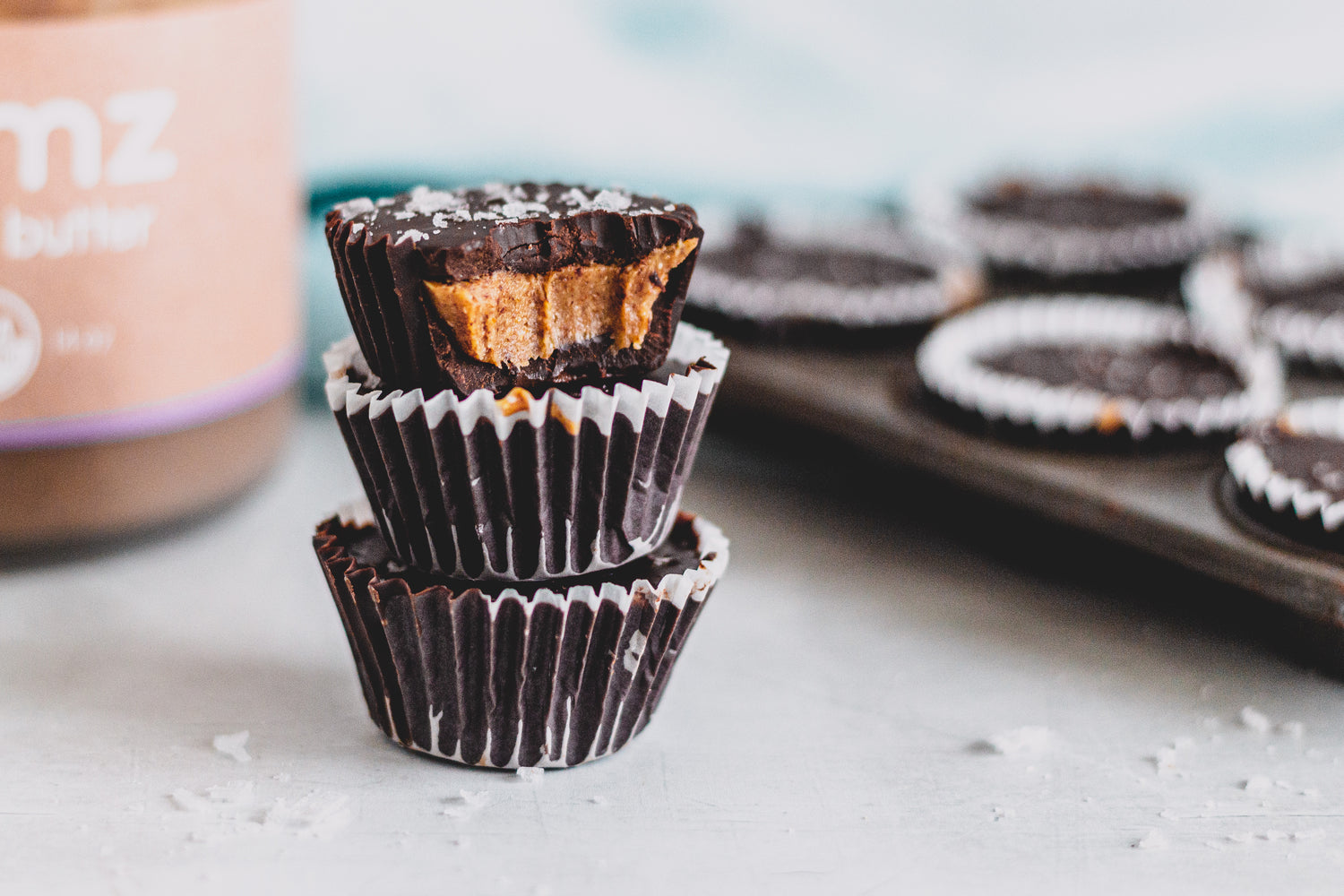 Maintaining healthy blood sugar levels is essential for overall health and well-being! While it's important to eat regular meals that include complex carbohydrates, protein, and healthy fats, it's also normal to crave sweet snacks from time to time! However, consuming treats filled with refined sugar can lead to spikes in blood sugar levels and subsequent crashes, leaving you tired and sluggish. Over time, being on this blood sugar rollercoaster can cause stress on the body, accelerating the aging process and contributing to anxiety, hormonal imbalances, and potentially diabetes.

Fortunately, there's no need to sacrifice taste for health when it comes to satisfying your sweet tooth. You're in the right place if you're craving healthy sweet snacks – minus the glucose spike! We have so many mouth-watering naturally sweet snacks you can enjoy that taste delicious and will help to maintain stable blood sugar levels.

These snacks are perfect for satisfying your cravings without causing spikes in blood sugar levels, making them a great option for people with blood sugar dysregulation or anyone looking to improve their overall health. From macadamia cookie dough bites to vegan cheesecake strawberries fruit dip and high protein chocolate dip – we have so many easy recipes that will leave you feeling satisfied and energized.
blood glucose stabilizing hacks
Before we dig into these healthy blood sugar balanced sweet snacks, let's do a quick recap on the 5 blood glucose stabilizing hacks that you can use everyday to gain more energy, reduce sugar cravings, balance your hormones, reduce inflammation, promote longevity, and more.
1. Eat your veggies (fiber) first, proteins and fats second, and. starches and sugars last.
2. Eat a balanced breakfast
3. Drink a large glass of water with 1 tablespoon of vinegar before your meal.
4. Dress up your carbs with fiber, fat and protein
To learn details on each of these hacks, head to this blog post on 5 simple hacks to optimize blood sugar, and be sure to follow Jessie Inchauspé on social media for more glucose hacks!
10+ Healthy Blood Sugar Balanced Sweet Sacks
Whether you're looking for a midday snack or dessert, these sweet snacks are sure to hit the spot. They're also great for sharing with friends and family, as they're made with wholesome ingredients that are good for everyone. So, without further ado, let's dive into the recipes and start enjoying some delicious and healthy sweet snacks!
 In true nomz fashion, we decided to elevate the cookie dough experience by using organic macadamia nut butter as the base, along with organic oat flour, and honey for sweetness. Of course, no cookie dough would be complete without mini chocolate chips as well! For this recipe, we included a scoop of vegan vanilla protein powder, but you can omit if you don't have it on hand.  
This healthy vegan banana split combines all your favourite flavours of a ferrero roche, with the texture of delicious soft-serve ice cream! All you need are 3 simple ingredients, and a blender - and it's ready in 5 minutes!  
3. snickers stuffed dates 
Snickers stuffed dates - elevated with hazelnut butter. This recipe tastes like (nature's) candy... it's an absolute must-try!

To make this delicious treat:
1. pit a medjool date
2. dip in nomz hazelnut butter
3. roll in crushed hazelnuts
4. roll in melted vegan dark chocolate

Freeze… and enjoy!
Delicious chocolaty snacks with benefits! Nomz organic bites are ideal for hangry kiddos and toddlers, a pre-workout snack, your afternoon pick me up or snacking on the go. Each serving of nomz organic bites is packed with hunger-crushing healthy fats, fiber, and protein.
This high-protein chocolate dip is made with simple, plant-based ingredients. With a boost of healthy fats and protein thanks to the almond butter and chickpeas, it's the perfect afternoon sweet snack for adults or kids!
These homemade chocolate almond butter cups are a healthier twist on classic peanut butter cups, without any refined sugar! Packed with healthy fats and protein thanks to 100% organic almond butter. These almond butter cups are a fun and easy treat that you can make with just 5 simple ingredients. 
These healthy chocolate turtles are a refined sugar-free twist on classic turtles, made with four simple ingredients. Filled with healthy fats, fiber, and protein – you can snack on these without healthy chocolate turtles without spiking your blood sugar! Chewy dates, topped with crunchy nuts, creamy nut butter and rich dark chocolate... does it get any more delicious than this?!
8. vegan cheesecake strawberry fruit dip 
There's nothing like this simple 3 ingredient combination its the perfect snack or breakfast idea that adults and kids will enjoy! Packed with healthy fats thanks to the heart healthy macadamia butter... your body will thank you for this snack! To make this dip blend up:
1/2 cup coconut yogurt

1/2 cup macadamia nut butter
~ 3 strawberries (optional, we loved the pretty pink colour)
1-2 tsp honey for sweetness and 1 tsp pure vanilla extract (also optional, adds extra flavour)!
Chewy and fudgy, these hazelnut butter brownies are absolute bliss for chocolate lovers! In our experience, chocolate and hazelnut is always a winning combination, and these brownies are no exception. These hazelnut butter brownies are paleo, gluten-free, and refined sugar-free. Made with organic hazelnut butter, cassava flour, chocolate and sweetened with date sugar – they are rich, fudgy, and decadent! 
10. date me smoothie 
When Vanessa Grimaldi made the "date me" smoothie from @mandysalads with our almond butter… we knew we had to try it! 😋 🍫 Here's our take – but with hazelnut butter instead of almond butter! ☕️ 100% would recommend this combo! 
Nomzicles are organic chocolate popsicles that have the crave-worthy taste of the fudge pops you grew up loving, but enhanced with good-for-you wholesome ingredients. "Like a classic fudgesicle, only better. Velvety smooth texture; rich cocoa flavor with a hint of date sweetness; and the packaging makes it easy to eat!"
This single ingredient nutella swap is refined sugar free and packed with healthy fats, protein, and fiber! Did you know tha the skin of hazelnuts is one of the best sources of polyphenolic compounds, which have 25 x the antioxidant capacity of blackberries, 10 x the antioxidant capacity of espresso! Dip your favourite fruit such as apple slices, strawberries, pears for a delicious and easy healthy snack that will keep your blood sugar stabilized thanks to the healthy fats!