Chocolate Avocado Pistachio Pudding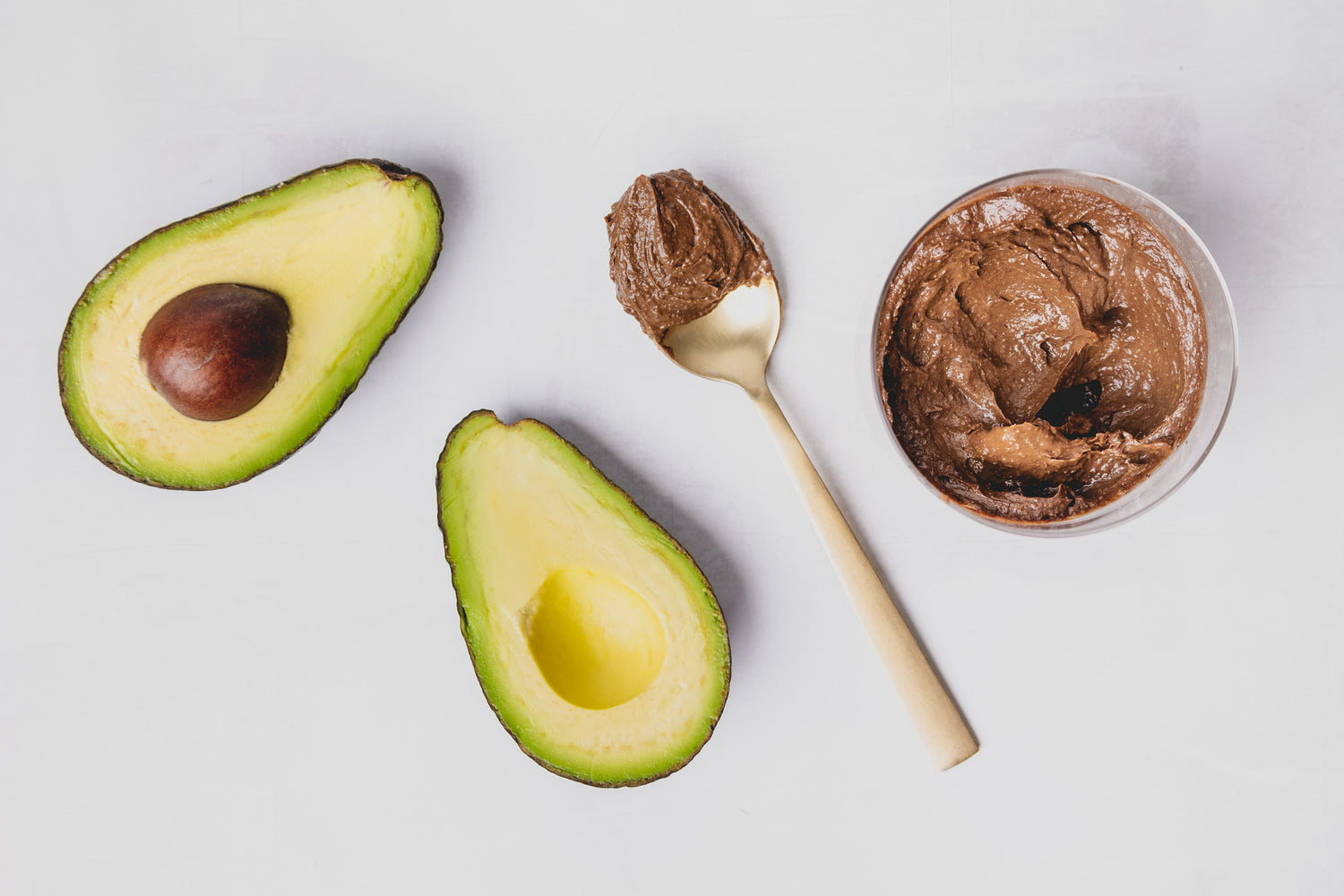 key points
Pistachio butter provides many benefits, including antioxidants, protein, vitamins & minerals and healthy fats
Kiddos will love this nutrient-dense recipe that is packed with antioxidants, brain boosting omega-3 healthy fats, and plant based protein
The avocado adds creamy texture (+healthy fats and fiber), while the pistachio butter brings a rich texture and delicious nutty taste that pairs so well with chocolate!
This Chocolate Avocado Pistachio Pudding is a delicious and healthy dessert recipe that combines the flavours of avocado, pistachio, and chocolate in a creamy and decadent dessert! Packed with nutrient-dense ingredients that provide numerous health benefits, you'll hardly believe that this recipe is refined sugar-free, vegan, and paleo friendly! 
Looking for other ways to incorporate pistachio butter into healthy recipes? Check out our simple pistachio basil pesto, and autumn kale salad with pistachio dressing!
Nutrient Breakdown
Pistachio Butter
The star ingredient of this recipe – our single ingredient organic pistachio butter! Pistachios are a nutrient-rich nut, providing micronutrients including magnesium, phosphorus, iron, and potassium. In fact, a 2 tablespoon serving of pistachio butter provides 6 grams of protein, 3 grams of fiber, and 10% of the recommended daily intake of potassium, along with 6% of the recommended daily intake of iron.
One of the most notable benefits of pistachios is their high antioxidant activity. Pistachios contain several types of antioxidants, including polyphenols, flavonoids, and carotenoids, which have been shown to reduce inflammation and oxidative damage in the body. Learn more about the health benefits of pistachios here!
Avocado
Avocado is a nutrient-dense fruit that is rich in healthy monounsaturated fats, fiber, and vitamins like vitamin K, vitamin C, and folate. Avocados have been shown to improve heart health by reducing cholesterol levels, lowering blood pressure, and reducing inflammation.
Cocoa
Cocoa is another antioxidant-rich ingredient in this recipe. Cocoa contains flavanols, which have been shown to improve blood flow, reduce blood pressure, and improve cognitive function. 
Maple Syrup
Maple syrup is a natural sweetener that is a good source of antioxidants and minerals like zinc and manganese.
@nomz WOW this pistachio avocado chocolate pudding was SO good, it's earned a place in our weekly healthy snacking rotation! 🥑😋🍫 Pistachio Avocado Chocolate Pudding Recipe: 1 avocado 1/2 cup pistachio butter 2 tablespoons maple syrup 2 tablespoons cocoa powder 1 teaspoon pure vanilla extract 1/4 teaspoon sea salt Instructions: 1. Cut the avocado in half, remove the pit and scoop the flesh into a blender or food processor. 2. Add the pistachio butter, maple syrup, cocoa powder, vanilla extract, and sea salt to the blender. 3. Blend all the ingredients together until smooth and creamy. 4. Spoon the mixture into small bowls or jars and chill in the refrigerator for 30 minutes before serving. Enjoy! #healthysnackingideas #avocadopuddingrecipe #chocolateavocado #pistachiobutter #healthyrecipesideas ♬ original sound - 𝘚𝘱𝘦𝘦𝘥 𝘢𝘧𝘳𝘰𝘣𝘦𝘢𝘵
faq
Can I make this recipe with other types of nut butter?
Absolutely! This high protein chocolate fruit dip would also be delicious with hazelnut butter, macadamia butter, or almond butter.
Is this chocolate avocado pistachio butter pudding vegan?
Yes! This recipe is creamy and delicious (thanks to the pistachio butter and avocado) without any dairy.
Can you taste the avocado?
No! We were skeptical when blending up this recipe, but the avocado is just here for the creamy texture (and nutrients)! The flavour of this pudding is nutty and chocolaty – no avocado taste here!