5 Healthy After School Snack Ideas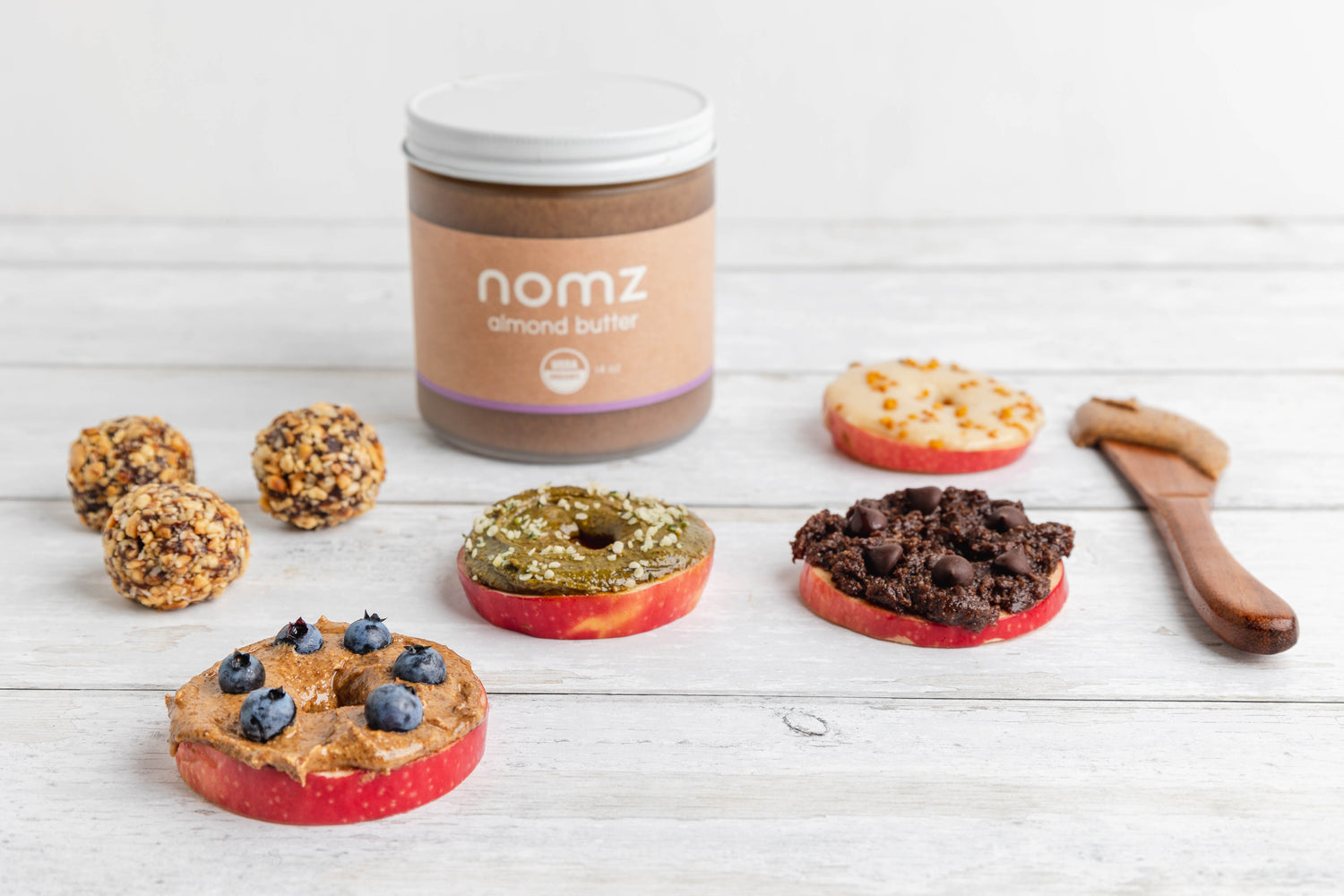 These healthy after-school snacks are nutritious, and so simple to make in 5 minutes or less! Best of all, they are absolutely delicious – even your picky eaters will enjoy.

If "I'm hungry!!!" is the first thing you hear when your kiddo gets home from school – then this post is for you! It can be hard to find a healthy after-school snack that your little ones enjoy. With taste buds changing on a daily basis, fresh new snack ideas are always welcome. 
As we approach back to school season, many of us will be getting back into routine, and planning ahead for a healthy fall season. With that in mind, we wanted to share 5 of our top favourite healthy after school snack ideas to enjoy after school! Be sure to bookmark this post to come back to – having a list of go-to snacks on hand will make grocery shopping and meal prep so much easier in the months ahead. 
Building Healthy Snacks for Kids & Toddlers
Many snacks for kiddos lack lasting satisfaction due to an over-reliance on quick-release carbs like granola bars, crackers, and fruit, which cause rapid spikes and drops in blood sugar.
These carbs lack the necessary fat and protein to maintain stable energy levels. By incorporating a balance of nutrients in your toddler's meals, such as protein and healthy fats, you can keep their blood sugar stable, reduce constant hunger, and differentiate between genuine hunger and emotional or boredom-driven eating. This approach can also promote longer intervals between meals and snacks for both toddlers and older children! 

Edwena Kennedy, Registered Paediatric Dietician, provides a full breakdown of her Golden Rule for Building Healthy Toddler Meals and Snacks on the My Little Eater blog for further reading on why this is so important, plus ideas of healthy foods to incorporate in your little one's snacks!
1. Apple Donuts
Classic apple slices and nut butter – upgraded! This balanced snack is a great way to squeeze in an extra serving of fruit, along with some healthy fats to support cognitive function – which is so important in those early years.
Nut butters such as almond, macadamia, pistachio, and hazelnut are packed with healthy fats, plant based protein, fiber and key nutrients to help children grow, develop, and learn.
To make these healthy apple donuts:
2. nomz Energy Bites
Our energy bites are delicious, nutritious and ideal for kids who love sweet snacks (minus the refined sugar)! Made with nuts, dates, cocoa, and sea salt – they are organic, gluten-free, paleo, and naturally sweetened. Stock up on all 4 flavours (almond, coconut, pistachio, and hazelnut) with our ultimate variety pack!  Kids love these chocolate-y treats. 
3. Veggie Sticks and Dip
Crunchy veggie sticks with a savoury almond butter dip... yes please! If your kiddos prefer salty snacks over sweets, try mixing up this simple almond sesame ginger dip (which doubles as a salad dressing) for a refreshing and filling snack. You will need:
4. Macadamia Cookie Dough Bites
Meal prep a batch of these nomzilicious macadamia cookie dough bites for kiddos that crave sweets – they are gluten-free, naturally sweetened, and packed with healthy fats thanks to the macadamia nut butter. 
Made with organic macadamia nut butter, chocolate chips, oat flour, honey, and vegan protein powder – they are so simple to mix up (but will quickly disappear - so make a double batch)!
5. Simple Smoothies for Kids
Blend up one of these 3 simple smoothies for kids – made with 5 ingredients or less, they are a perfect nutrient-dense snack for your kiddos to sip on while doing homework. From chocolate banana hazelnut, to strawberry macadamia mylkshake, and very berry almond – there's something for everyone here. Best of all, these smoothies pack in hidden fruits, healthy fats, vitamins and minerals for picky eaters!
More Healthy Snack Ideas
Looking for more healthy snack ideas? Check out these 4 healthy bento box snack ideas for delicious and nutrient-dense eats to take to school or work. You can find more inspiration with these 10 delicious healthy snacks for kids!
Let's Get Social!
Be sure to share a photo and tag us on social media @nomz #nomz if you make any of these healthy after school snack ideas - we would love to see your creations!
Shop This Post