4 Healthy Snack Box Ideas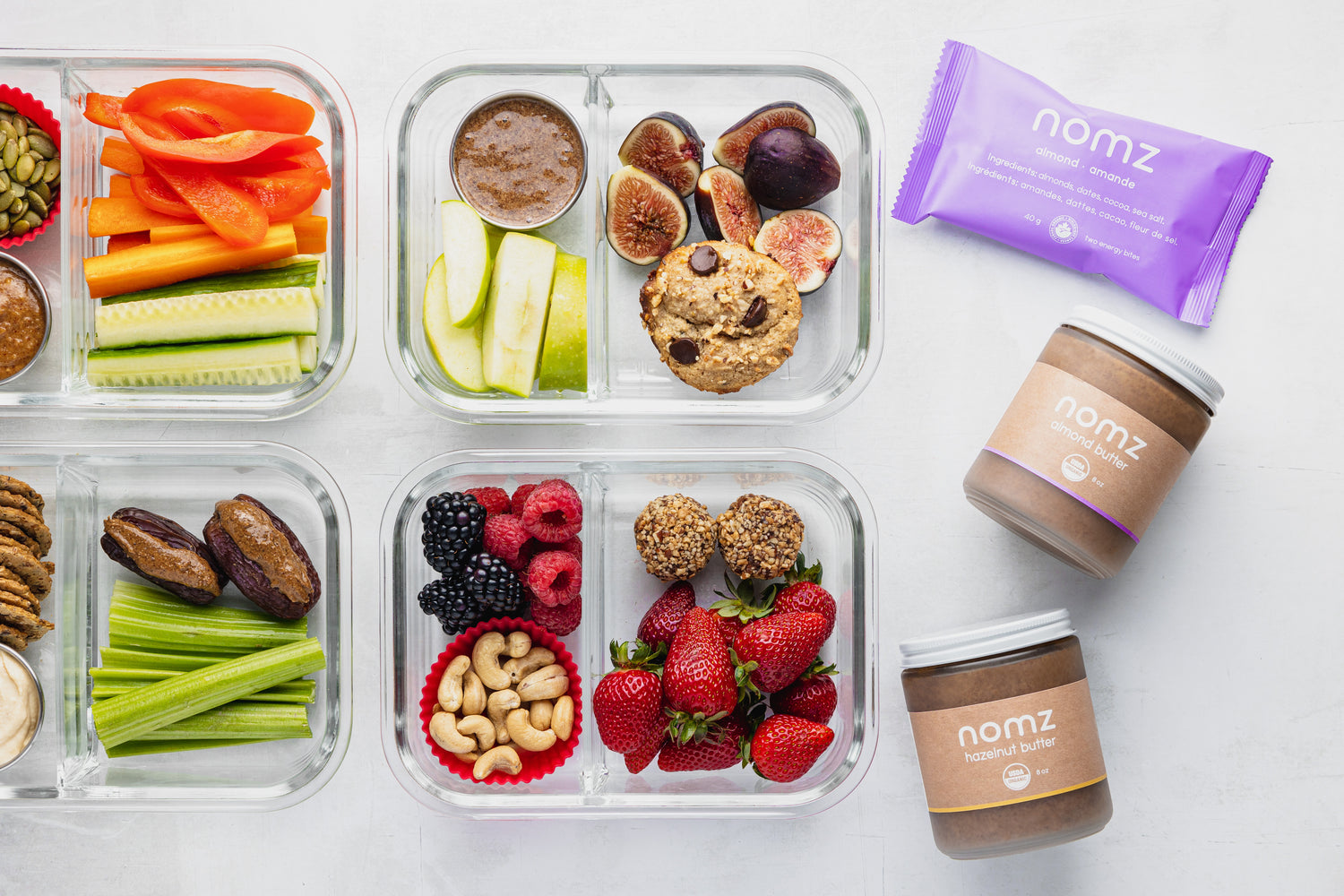 4 healthy snack box snack ideas that are satiating and delicious! Adult and kid-friendly vegan bento box snack ideas for every craving. Vegan, gluten-free, paleo, and meal prep friendly!
Whether you work from home, in an office, or on the go - these healthy snack box ideas are a great way to save time and stay fuelled throughout the day. There's nothing better than realizing you've got a snack prepped and ready to go when you need it most!⁠ 

Creating A Balanced + Healthy Snack Box
Wondering how to pack a snack box that's actually going to fill you up, satiating both your appetite and taste buds? Be sure to include sources of healthy fats and protein along with carbohydrates for a well balanced snack. Protein in particular is the most satiating macronutrient because it inhibits the production of ghrelin - aka the "hunger hormone"!  
Processed foods - which are high in fat, sugar, refined ingredients, and other additives will often leave us feeling bloated and lethargic. In contrast, these whole food based snacks are going to give you a boost of energy, helping you to feel revitalized, clear minded, and well nourished until your next meal!
Bites + Berries
Paleo Muffins + Apple Slices
Hummus + Nut Butter Stuffed Dates
Veggies + Dip
Let's Get Social!
Be sure to share a photo and tag us on social media @nomz #nomz if you make any of these healthy snack box ideas - we would love to see your creations!
⁠
faq
How long do these snack boxes store for?
We recommend storing them in the fridge for up to 4-5 days.
What other ingredients could I include in these snack boxes?
Are these snack box ideas healthy?
Absolutely! We have included a source of healthy fats, protein, fibre and carbohydrates in each to keep you feeling energized and satiated.